The ad LEMKEN 5 (4+1) reversible plough has been sold and is not included in the search!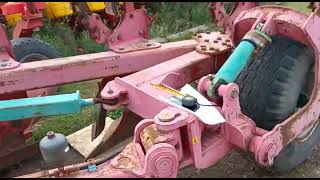 1/8
Location
Ukraine
Kiyiv
Ну это конечно не стоит, как такой же аналогичный Лемкен за 22000€,хотя тоже из Шведской стали!
Плуг полуприцепной 4+1
Рама под заказ была сделана для фермера 160 см.
Кукурузный предплужник.
Первые рабочие органы с завода
2016г.в.
Рама целая
Не крученная
100см.между корпусами
Цена такого нового плуга 24000€
Это редкий плуг,так как обычно такие плуги идут на маленьком колесе.
И рама 160см. Для того чтобы эту раму 100% не порвешь.
Даже Лемкен делают на 140см.раме.