New JAGODA Beeren Erntemaschine / Aronia Harvester / Récolteuse de cassis J berry harvester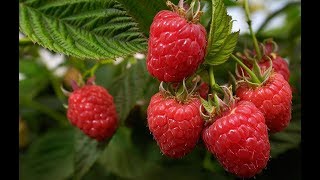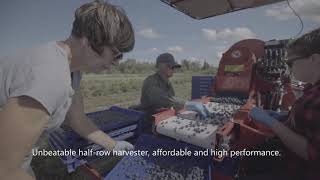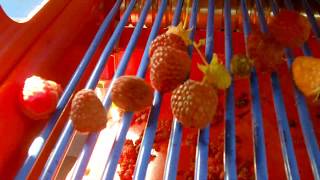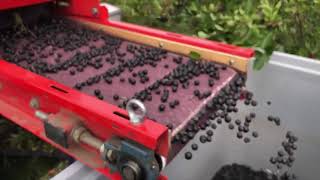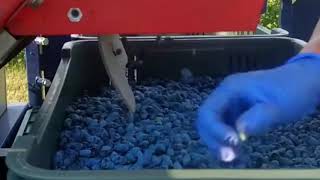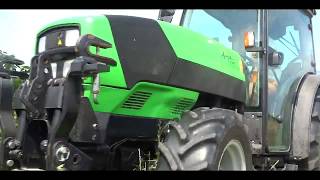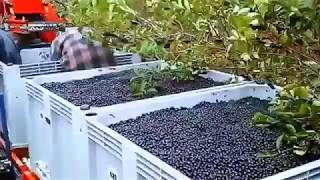 1/40
Model
Beeren Erntemaschine / Aronia Harvester / Récolteuse de cassis J
Location
Poland
Pamiętna
Placed on
more than 1 month
Description
Overall dimensions
6.1 m × 2.6 m × 2.5 m
Transport dimensions
5.1 m × 2.4 m × 2 m
Need delivery?
Calculate the cost of delivery
 JAREK 5/ ARONIC/JAREK 5H and JAREK 5R are the latest versions of the half-raw harvesters pulled behind the tractor designed to collect berries such as blackcurrants, red and yellow currants, gooseberries, Aronia, haskap, autumn-fruiting raspberries, saskatoon berries & rose hips

 The modular design allows to equipment the machine with different configurations which add high value to the standard version and improves cost efficiency; The accuracy of the collection reaches 98% and the amount of impurities and damaged fruit does not exceed 1%.


1. STANDARD EQUIPMENT'S IN JAREK 5/ARONIC:
A. 2 innovative and exclusive shaking head 920 for JAREK 5, 1-shaking head for JAREK 5R /and ARONIC, which guarantee quiet machine operation and is much more gentle for shrubs than standard shaking heads. The shaking head 920 can be adjusted by changing the shaking force of the mass of the rotating weight in order to be used on different berry fruits
B. No need for additional attachments for low shrubs, our harvester are distinguished by its unique design enabling the lowest possible installation of the "sun-shaped" shaking elements. Thanks to this solution, fruits can be collected even from young and low shrubs without additional equipment for low bushes (from 20 cm over the ground)
C. Hydraulic steering axle, which provides a turning radius, which is especially important on U-turns
D. Protection roof
E. Platform for collecting fruits in: small boxes (10 kg) /cargo pallets (500 kg)
F. Hydraulic drives, fully adjustable drives of working elements
G. 7 plastic/metal single or double sun-shaped shaking elements. Plastic element has better elasticity, are more durable and do not damage the bushes
H. Low & easy maintenance: Innovative chain protection system against excessive stretching / Cover protecting shakers closed with magnets, allows easy access to shakers and trouble-free service
I. Mechanical gatherer guides low lying branches to the conveyor
J. The chute plate under the hopper for filling big boxes
K. A rotating drawbar of the harvester to the tractor's boom
L. Design allows adjusting the harvester to customer needs on different plantation conditions
Die halbreihige Erntemaschine JAREK 5 ist die neueste Version der halbreihige Erntemaschine für die Ernte von Beeren: schwarze und rote Johannisbeeren, Stachelbeeren, Felsenbirnen, Kamtschatka-Heckenkirschen, Heckenrosen und Himbeeren.
Unsere Erntemaschinen zeichnen sich durch hohe Verarbeitungsqualität, Vollausstattung, einfache Konstruktion, Leichtbauweise und leichte Bedienung aus. Der modulare Aufbau ermöglicht es, die Erntemaschine nach Wunsch des Kunden und mit Rücksicht auf Bedingungen auf der Plantage zu konfigurieren. Wir garantieren die höchsten Standards in Bezug auf Erntegenauigkeit und Maschinenleistung.

- ausgestattet mit zwei Schüttlern, um die Früchte genauer zu ernten und die Sträucher nicht zu beschädigen.
- Eine hydraulische Lenkachse, die einen kleineren Wenderadius ermöglicht und einen freien Betrieb der Maschine gewährleistet, gehört zur Standardausstattung der Erntemaschine.
- JAREK 5 charakterisiert sich durch eine einzigartige Konstruktion, die ermöglicht, die sonnenförmige Schüttelelemente auf niedrigster Höhe zu montieren. Mit dieser Lösung kann man die Früchte ohne Zusatzgerät auch von jungen und niedrigen Sträuchern ernten.
- Außerdem ermöglicht die Konstruktion der Erntemaschine JAREK 5, die geernteten Früchte in Kisten oder Paletten Kisten zu sammeln.
Kombajn do porzeczek, agrestu, jagody kamczackiej JAREK 5 jest najnowszą wersją kombajnu połówkowego do zbioru owoców jagodowych: porzeczki czarnej i czerwonej, agrestu, maliny jesiennej, świdośliwy, jagody kamczackiej, dzikiej róży. Kombajn do porzeczek JAREK 5 cechuje wysoka jakość wykonania, prosta budowa i łatwa obsługa. Istotna zmianą w stosunku do wcześniejszych wersji jest modułowa budowa. Umożliwia to konfigurowanie kombajnu wg. życzenia klienta oraz zmianę konfiguracji w późniejszym okresie.
Napęd zespołów roboczych kombajnu JAREK 5 jest w pełni hydrauliczny. WOM ciągnika poprzez przekładnię napędza pompę hydrauliczną kombajnu.
Konstrukcja kombajnu umożliwia montaż jednego lub dwóch otrząsaczy o czym decyduje klient przy zamówieniu.
Większość użytkowników preferuje wersję z dwoma otrząsaczami.
Dwa otrząsacze lepiej sprawdzają się przy zbiorze, owoce są zebrane dokładniej, a krzewy mniej uszkodzone. Duży zakres regulacji elementów otrząsacza i możliwość niskiego montowania "słoneczek" otrząsających umożliwia zbiór zarówno z wysokich jak i niskich krzewów.
Przy zbiorze z bardzo niskich krzewów należy liczyć się z mniejszą dokładnością zbioru. "Słoneczka" można stosować z palcami metalowymi (20 palców.) lub plastikowymi (24 palce). Wersje wykonania kombajnu i wyposażenie dodatkowe każdorazowo uzgadniamy z zamawiającym. Do produkowanych kombajnów i innych maszyn zapewniamy serwis i części zamienne.
Комбайн JAREK 5 является последней версией полурядного комбайна для сбора ягод. Во время
одного прохождения комбайна собираются плоды, с одной стороны ряда. Для привода
необходимо использовать трактор садовый с более низкими рабочими скоростями. Комбайн
отличается высоким качеством исполнения и простой модульной конструкцией. Это позволяет
комплектовать машины в соответствии с потребностями клиента, а также изменять их
конфигурацию.
Привод рабочих соединений полностью гидравлический.
ВОМ трактора через редуктор приводит в действие насос гидравлической системы комбайна.
Конструкция комбайна включает крепление одного или двух встряхивателей.
Точность сбора плодов зависит от размера куста и способа ведения плантации.
Средняя точность сбора плодов доходит до 99%, а количество загрязнений и повреждений
плодов не превышает 1%.
Important
This offer is for guidance only. Please request more precise information from the seller.
Safety tips
Seller's contacts
JAGODA JPS
Languages:
English, Ukrainian, Russian, Polish, Italian, German, French, Arabic
Poland, Lodzinskie, Pamiętna, 96-100
Seller's local time: 07:32 (CEST)
Selling machinery or vehicles?
You can do it with us!